Burnt Out on Dating Mr. Wrongs?
Discover the inner secrets of any man's mind to know if he's got soulmate potential or not. These proven questions unlock the secrets of his mind like a locksmith with a master key. That's why I've prepared a special report, in which you'll discover:
The first 5 feeler questions that signal if he could be your Mr. Right
Fun yet deep what-if questions that uncover his core values and true beliefs while keeping the mood light
What to ask and when on your next date -- even if you're shy, nervous, or don't want to memorize a bunch of questions
So if you're ready to lock out Mr. Wrongs and finally open the door to your Mr. Right, enter your name and best email below to grab your FREE instant-download copy of my Male Mind Master Key report:

We promise to keep your info lock-tight. Privacy Policy

When you sign up for this free report, you'll also receive free immediately actionable videos a few times a week to attract your dream man faster and with less stress. Unsubscribe any time with one click.
"I was ready to give up the idea of meeting somebody... Yet, after a few weeks of working with Milan, I started noticing a difference in me. And now, in 4 short months, I have attracted the gentleman I call my soulmate. Thank God for bringing this wonderful coach Milan into my life!"

Lilian Kwan

Accountant in Irvine, California
"Before working with Milan, I was feeling a lot of fear regarding moving forward in my career and romantic relationships. Today, I have five agents, am in a fabulous relationship, and I am making more money than I thought possible in my career."

Laura Ann Riley

Actress in Burbank, California
"My relationship with my fiancé is at an incredible point and the coaching I have had is working wonders for my sex life!!!"

Kelly Jarvis

Government Specialist in Brisbane, Australia
"Milan showed me how many of my 'I'm-outta-here deal breakers' were really like dials – NOT on / off switches. I could decide how much of what I was okay with. He also showed me how to speak more neutrally vs. emotionally, which meant continued connection with my partner.

"Milan is a no-fluff coach who knows how men tick — and can articulate that in ways that most men can't. That's why I feel more secure and confident than ever as a single woman in her mid 40's dating.

"If you're open, willing, and ready to change some of your dating habits, give him a try!"

Shawna S.

Art Therapist, Artist, & Certified Lifeline Coach in Palm Beach Gardens, Florida
"I walked in the door having no idea what to expect…

I've always had an issue saying no, yet you worked with me so quickly on saying no really meaning saying yes to me. After our session, I was obsessed with getting to where I was going and felt empowered to release situations, events, and people no longer aligned with my direction.

Weeks later, so much of what we worked towards fell into place easily and effortlessly. Truly life-changing!"

Dianne Gubin

Career Coach and Recruiter, Amplify Professional Services in Los Angeles, California
To attracting your Mr. Right,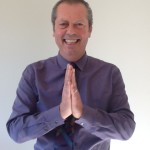 Milan Botica
Soulmate Attraction Coach for Women
(based in Redondo Beach, CA, serving women worldwide)
P.S. Ask yourself: How many more dead-end men do you need to burn your hopes on? My way works even if you're shy, nervous or don't want to memorize a bunch of questions. Yes, really. Let me show you.

We promise to keep your info lock-tight. Privacy Policy

When you sign up for this free report, you'll also receive free immediately actionable videos a few times a week to attract your dream man faster and with less stress. Unsubscribe any time with one click.